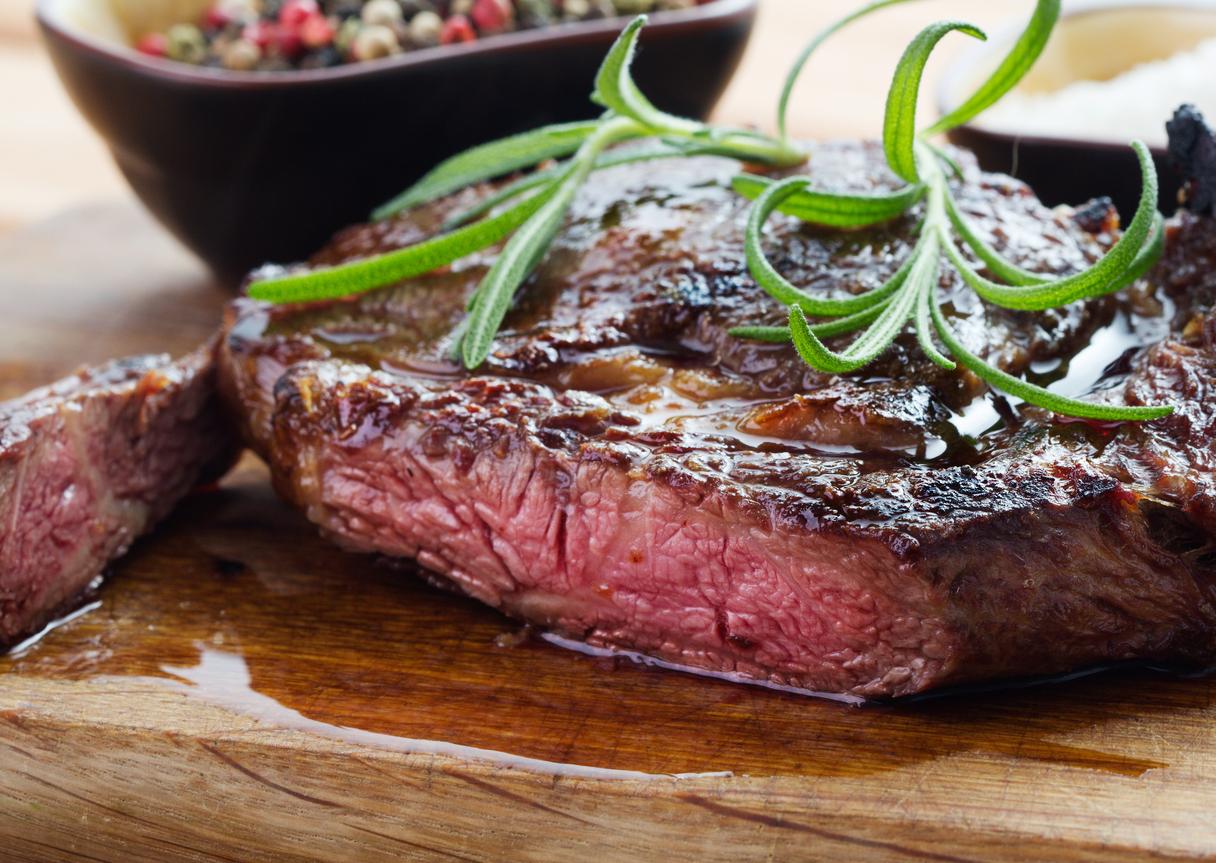 Ingredients
200 grams(7 ounces) Beef tenderloin
1/2 tablespoon Butter
1/2 tablespoon Minced garlic
Olive Oil
Salt
Pepper
Thyme
Instructions
Put your pan on the stove and heat it on medium heat.
Season the steak with salt and pepper and spread evenly.
Put some olive oil onto the pan.
Place your meat onto the pan.
After 30 seconds, use a pair of tongs and turn the steak over. Turn the steak every 1 minute to ensure heat is distributed evenly.
Add butter, garlic, and thyme.
Tilt the pan and baste the steak.
Rest the steak and enjoy!